This is exactly the location I have been looking for to create a mesh. Across the road is Buckinghorse River Adventures, with a motel and restaurant. It looked like a good place to spend the night, take a shower, and rest. This part of British Columbia has a lot of oil industry, and these barracks are a good example of some of the infrastructure that is needed. According to the folks at the motel, Northgate brought out these semi-mobile industrial barracks to house personnel, but they haven't used it since 2013. Since then, it has been semi-abandoned. It is looked after by security, as well as the folks at the motel, so the property is in surprisingly good condition—no vandalism.
This mesh could create a compelling scene in a post-apocalyptic video game with items such as a radio tower, satellite dishes, a tractor, generators, shipping containers, and more.
Though these barracks are not currently being used, there is active oil extraction nearby.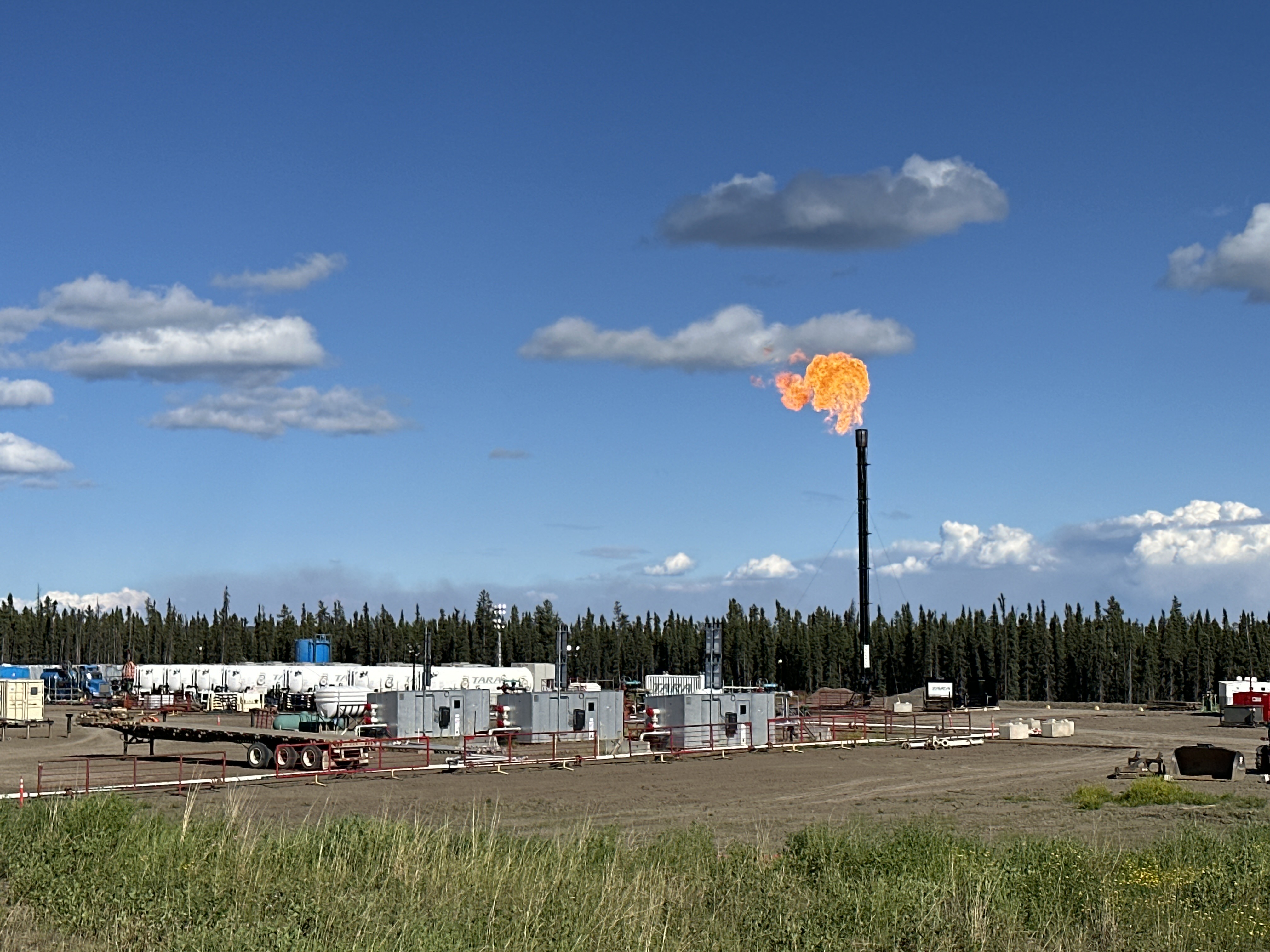 As I improve my techniques with photogrammetry processing, I want to be able to create an accurate mesh of features like this corridor: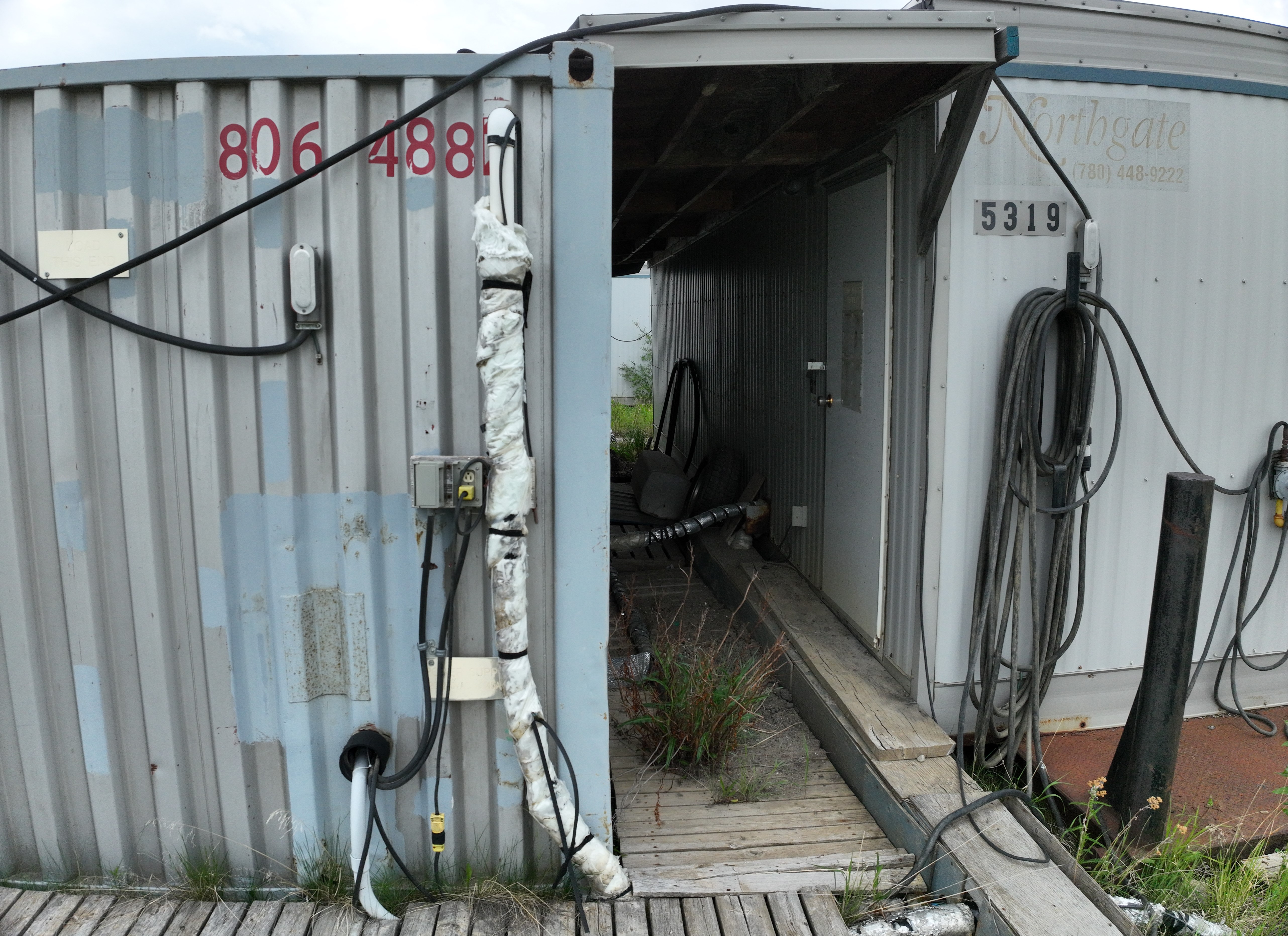 It would be hard to safely fly a drone into a tight space like this, so it will make sense to use a tool like the viDoc RTK rover paired with an iPhone.